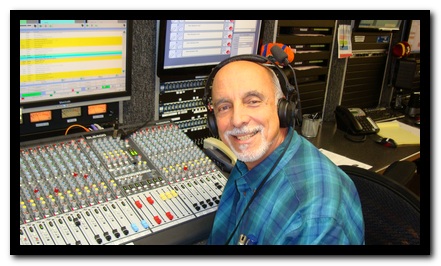 Mission
:
From the beginning, our Mission is to broadcast Christ centered teaching on the beauty and fullness of our Catholic Faith to Catholics, fallen-away Catholics, the un-churched and the lost. To bring all listeners to know God, love God and to serve God. 
Vision:
Our Vision is to serve our Catholic Community and to be an integral part of the Catholic community in uniting Catholics within our broadcast area on authentic Catholic teaching, Church activities, events, retreats, vigils, healing Masses, etc.
Goal:
Our goal is for Catholics to better know their faith, grow their faith and to spread their faith to a world that is desperately seeking the truth.
WJPP Catholic Radio was launched on August 15, 2007. The station reaches twelve parishes in Martin and St. Lucie counties. Programming is produced by the EWTN Global Catholic Radio Network and Relevant Radio. WJPP Catholic Radio is also available globally by live streaming at wjppfm.com.
WJPP-LP FM 100.1 is Licensed to Palm City Florida. WJPP is owned and operated by L.I.F.E.C.A.N., Inc. a 501 c-3 non-profit organization. P O Box 1711, Palm City, FL  34991. Phone 772-219-1144. 
Website and live streaming: WJPPfm.com. E-mail: wppcatholicradio@gmail.com
L.I.F.E.C.A.N., Inc. is Florida 501c-3 in good standing within the State of Florida and the IRS.
Revised 10/8/18
Catholic Sacred Space
Discover a peaceful, serene Catholic Radio format devoid of preaching and teaching format.
Catholic Sacred Space plays your favorite Catholic Hymns and songs. No preaching or teaching. Only soothing and peaceful Catholic music. Truly a musical oasis in this chaotic world.
Come away and rest awhile with soothing prayerful sounds of Catholic hymns, prayers, chants,
Litanies and Meditations on Catholic Sacred Space. A breath of fresh holy air in this noisy and complex world!
Come away and immerse yourself in the "peace that passes all understanding!"
Tune in and listen live to our global Catholic radio station Catholic Sacred Space at CatholicSacredSpace.com or at https://tunein.com/radio/Catholic-Sacred-Space-s247959/
Come away drawing closer to the bosom of God, losing yourself in His peace and quiet!