Our Mission is to broadcast Christ centered teaching on the beauty and fullness of the Catholic Faith to Catholics, fallen-away Catholics un-churched and the lost. To bring all listeners to know God, to love God and to serve God. 
Our Vision is serve our Catholic Community and to be an integral part of the Catholic community in uniting Catholics within our broadcast area on activities, events, retreats, vigils, healing Masses, etc.
Our goal is for Catholics to better know their faith, grow their faith and spread their faith to a world that is hungry for the truth.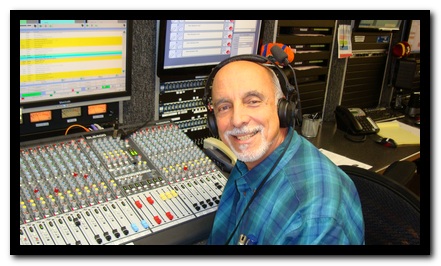 Edward Daccarett is the inspiration and guiding light of WJPP. Ed is responsible for receiving the vision and acting on it, making it his mission to establish WJPP. Ed was born in Kingston, Jamaica and relocated to the United States in 1969. While a resident of Jamaica, Ed worked with the Jamaican Government Tourist Board, heading up offices in Miami, Atlanta, Philadelphia, Chicago and Los Angeles. He then joined Trans-Jamaican Airlines and later BWIA International Airlines. Ed went on to found the Jamaica Center which was later expanded into World Express, a major tour company specializing in vacations to the major Caribbean destinations. He later founded the World Travel Expo, which staged multi-city seminars in many major U.S. cities for airlines, cruise lines, hotels, tour operators, tourist offices and other travel companies, geared toward networking and education of travel agents and travel suppliers.
Ed answered the call from the Holy Spirit, prompting him to devote his time, effort and life experience to addressing the moral issues of our times through his activism and answering the call of St. John Paul II to evangelize the world through the media. 
Ed has family in several countries around the world, allowing him a broad world view. He has been married to his wife, Laurie Sue, for a short, but glorious 37 years. Ed is a cradle Catholic. He has been active in the pro-life arena for at least three decades, spending almost 20 years erecting pro-life billboards and transit advertisements throughout Florida. For 20 years he has been publishing Christian Action News, a publication including current information on the moral issues facing families and Christians today.
WJPP was launched on August 15, 2007. The station reaches eleven parishes in both Martin and St. Lucie counties. All programming is produced by the EWTN Global Catholic Radio Network. Frequently, Ed has used his own funds to continue the operation of WJPP. We all owe him a sincere debt of gratitude for his magnanimous efforts these past few years.
WJPP-LP FM 100.1 is Licensed to Palm City Florida. WJPP is owned and operated by L.I.F.E.C.A.N., Inc. a 501 c-3 non-profit organization. P O Box 1711, Palm City, FL  34991. Phone 772-219-1144. E-mail: wppcatholicradio@gmail.com
Website and live streaming: WJPPfm.com
L.I.F.E.C.A.N., Inc. is Florida 501c-3 in good standing. 
Updated July 26th, 2017